Artist Statement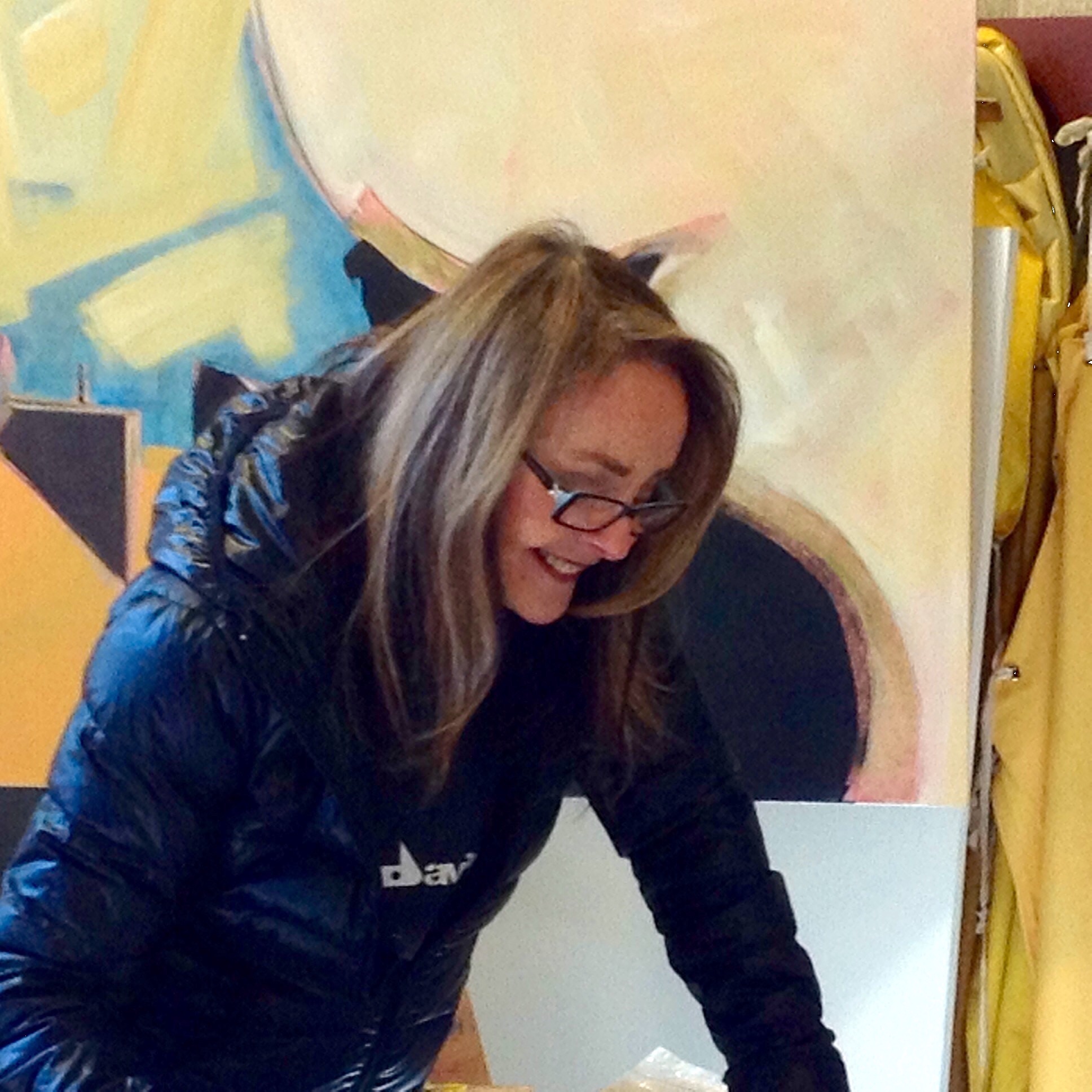 My work is primarily about shapes and colour, however line making is also a very important element. The connection between the shapes is often a line running between, or giving the illusion of going under or over, sweeping across these various shapes with dark or light, along with other marks, scratches and squiggles. Brush and tool marks are clearly visible, causing the viewer to see whatever he or she wishes.
Painting in large scale gives me the freedom to involve my whole body and invites the viewer to share this experience. I use numerous tools - anything which makes a mark, such as old credit cards, pieces of branches, wood, or a window squeegee. I sometimes put the canvas on the floor, walking around it, viewing it from all angles. What I visualized when I started is not what I ended up with. It is always different. This is the magic of how things just appear. This is how I see part of my world - in shapes and colour and they are sources of inspiration for my work. I have always used line and mark making, often without intention, they just seem to happen.
When I look at my earlier works they are always present and now, under the influence of my mentor, John Leonard RCA - Master Painter, Op Art ideas are presenting themselves, along with numerous other mark-making techniques. Abstract art is the most challenging to paint and the most difficult to understand.
---